What are the New Features in OS X Yosemite?
We're getting closer and closer to the brand new OS X from Apple, dubbed OS X Yosemite. But, what is it about this OS X that tops any of their previous ones? Well, apart from its name, it's gotten some major change-ups across three areas that make it the most interesting OS X to-date. So, let's take a look at what exactly Apple is changing in its new OS X.
---
What's new in OS X Yosemite?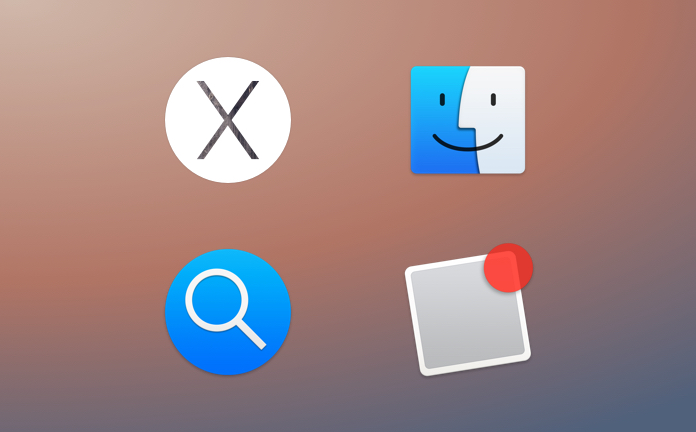 Which, to be fair, is quite typical. With every new release, Apple comes up with a totally new, cleaner look for OS X. However, Yosemite's interface is so much more than just "looks."
It's re-designed from the Dock up
Just by looking at OS X Yosemite, you know it's gotten a touch up. Apple has focused on improving the user-experience. They've re-analyzed the entire Mac system from the ground up, and have updated and refined many of their apps; this includes adding certain capabilities that help you get the information you need more quickly — it's more powerful, and yet more simple.
It has a newer, smarter Spotlight
The new Spotlight makes it easier than ever to find the things you need on your Mac, including internet results from Bing, Maps, Wikipedia, and more. When you search with the new Spotlight, your list of finds is now scrollable and much more detailed. Spotlight is likely to become the go-to tool on OS X Yosemite.
Its new Notifications give you more to see at a glance
The Notification Center has a new feature, called the Today view, which shows you everything you need to know today (ha-ha). It includes things like weather, reminders, upcoming events, and more. Plus, you can customize your Today view with add-on widgets from the Mac App Store. It gives you the ability to immediately view what's important to you — with just a glance.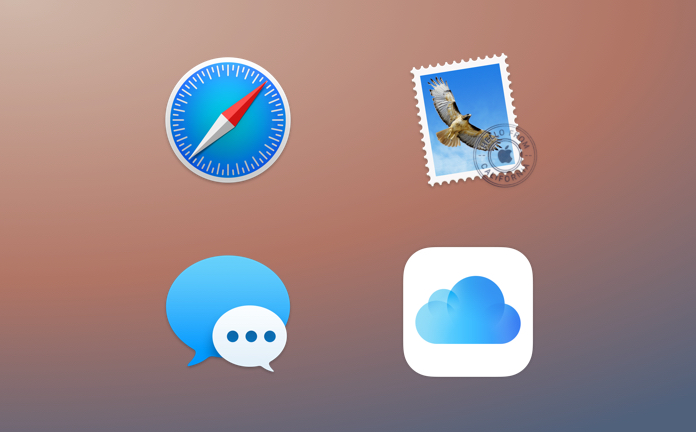 Some of the apps you use have changed in a very good way. Apple is really taking steps to improve their native apps, like Safari and Messages. Check out what's changed below.
Safari
The new Safari focuses on usability. You can now travel to your favorite websites via the Favorites view. And, if you've got a lot of tabs, use the Tab view to see all your tabs from all your devices. Plus, it's 2x faster and more energy efficient. Quite the upgrade when you think about it.
Of course, the Safari has always included an ability to clean up cookies, delete all web history and searches on a Mac, but the latest versions of CleanMyMac make this task even easier and offer a bit more control. Cleaning Safari's data stores is good practice for a healthy and privacy browsing.
Mail
There's a whole new Markup feature which lets you mark up attachments with shapes, texts, and signatures, so you can send replies without leaving Mail. And, thanks to the newly added Maildrop, you can now send large files (up to 5 GB) without having to worry about your provider's limits.
Messages
Apple is really taking some serious steps in improving syncing between devices. You can now send and receive SMS messages and Messages on your Mac. Additionally, users now have the added ability to create group conversations and even record short audio clips to send to your friends.
iCloud Drive
Now, we won't go into security issues, because we're sure Apple is working on security due to its last fiasco. So, what's new in iCloud? Now you can add tags and organize it to your liking, making finding files faster than ever. Plus, to piggyback off of Mail, Maildrop lets you send large files of up to 5 GB in size, regardless of your email service.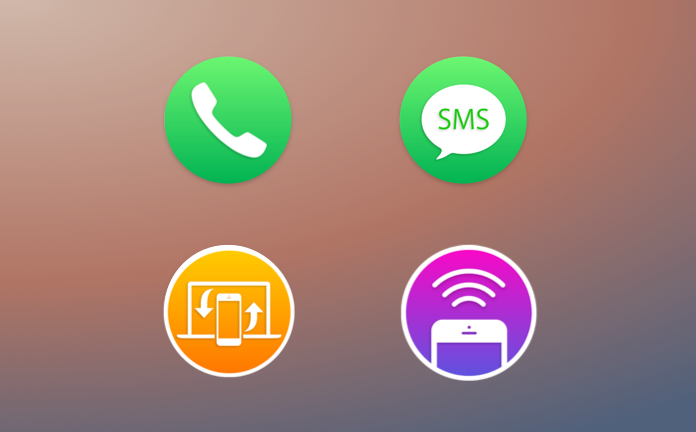 Although it's third on the list of changes, we feel it's probably the most important aspect of OS X Yosemite. iOS and OS X are becoming one cohesive unit, and simply put, the possibilities are amazing.
Take phone calls on Mac.
So, you're working on your Mac and you hear your iPhone ringing from the other room. Apple has the solution; just take the call from your Mac. No more getting up and interrupting your workflow. It's a nifty little addition which makes having an iPhone and a Mac better than ever.
Mac receives SMSes.
This too. Your SMS and Messages can now be viewed, and replied to, from your Mac. The syncing stuff that Apple is doing really makes us think that Mac is now doubling as an iPhone. We wonder if the next OS X will let you carry your Mac around in your pocket, or if you'll even need a Mac!
Seamless transitions.
With the new Handoff feature, you can pick up where you left off on your iOS device on your Mac — and vice-versa. Viewing webpages on your iPhone? Log into your Mac and go from there. Handoff lets you move between your Apple devices seamlessly.
Make your own Hotspot.
The new Instant Hotspot feature gives you the ability to turn on your own personal hotspot with your iPhone. And all it takes is a few clicks on your Mac. If you've got your iPhone nearby, your Mac's got internet — Incredible. With this update, WiFi is one step closer into becoming outdated tech.
A Whole New Look
Native Apps Have Been Rethunk.
iOS and OS X Compatibility
---
Our Overall Impression of OS X Yosemite
The new OS X is, quite frankly, a breath of fresh air. When we upgraded to OS X Mavericks in 2013, it left us wanting a bit more. OS X Yosemite, on the other hand, adds so much more value to our Macs. If you've got an iPhone, this operating system gives you much more to enjoy. There's no question that we'll be upgrading to the new OS X. We're Mac users, and with every update that Apple rolls out, we're becoming more powerful Mac users.