Why Should I Upgrade to OS X Yosemite?
Installing a new OS X changes your entire system, which has most users asking the question, "Should I upgrade to OS X Yosemite?" Our response? Of course! It's the next step in the evolution of Mac, and has so many amazing changes that we can't imagine saying no.
So, let's talk about what's new in OS X Yosemite
---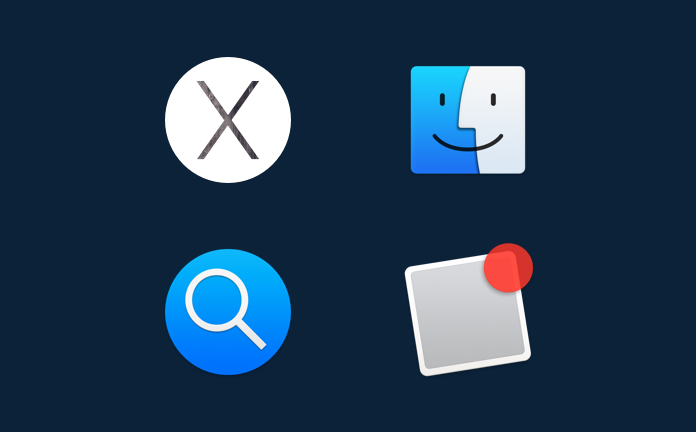 Fresh design and improved usability
Buttons, icons, typefaces, windows, and so much more have been redesigned in OS X Yosemite. It's got a whole new aesthetic that looks wonderful and totally Mac. It's new translucent windows let you view more than just the window — you can now see what's hiding behind them, helping you navigate your Mac more seamlessly. This is just one of the many tweaks in usability that Apple has added in Yosemite.
However, we're not going to talk about how it looks. Because the best stuff in OS X Yosemite isn't what you can see — it's the power they've added under-the-hood. Like the new streamlined toolbars in native apps: you get more of the features you want without taking up extra space. For example, Safari now lets you access your favorite sites by clicking in its smart search field. It's all your favorite places, now just one click away. And, when you open a new tab, you can view all of your tabs opened on all your iDevices. Browse on your iPhone or iPad and then jump on your Mac to pick up where you left off. And did we mention that Safari is 2x faster? Now we did.
The Spotlight feature got a massive upgrade, too. It now lets you find exactly what you're looking for and even suggests information straight from the internet. You can find articles from Wikipedia, Maps, Bing, iTunes, and more. Plus, it gives you a scrollable-selection of finds, making it easier for you to select what you're looking for. But, we're getting ahead of ourselves, so we'll pick this up in the next section.
---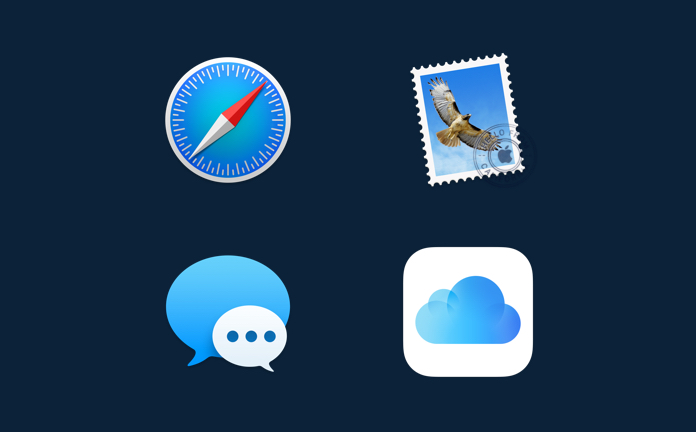 Native Mac apps have become more powerful than ever
Apple has done a lot of tinkering with it's native apps, some of which you've read about above. The one that's received the most attention, in regard to changes, has to be the Notifications Center. With the new Notifications Center, you can see everything that is need-to-know at a glance. Stay up-to-date on your events, stocks, reminders, weather, messages, and more. You can also customize it however you wish by adding widgets from the Mac App Store. We don't know exactly how far Apple has gone with this concept, but it's Apple. So we can safely assume that they've got tons of hidden goodies for the Notification Center.
Apple has added a nice, new Markup feature to Mail, which lets you annotate the messages you receive in-app. It helps you read and reply to emails quickly, so you can get back to what you were doing. You can add text, shapes, signatures (with the touchpad), and even fill out PDF forms from inside the Mail app. Why leave Mail when, with OS X Yosemite, you can just edit messages and fire back replies? Plus, Mail has a whole new feature called Maildrop, which allows you to send large files up to 5 GB in space — talk about upgrades!
And we can't forget to mention Messages. It's got a ton of changes which make it, by and far, the best messaging system to date. With OS X Yosemite, all your iPhone messages will now show up in Messages, too. You can receive and reply right from your Mac! Text your friends without even picking up your iPhone. Oh, and if you really want to try something cool, send them a message in a soundbyte — record your voice and send audio messages. It's so much easier than typing, and you can really add tone to your message. You can also create group conversations and even title them to make organizing your conversations that much easier. In short, Messages got some serious upgrades.
---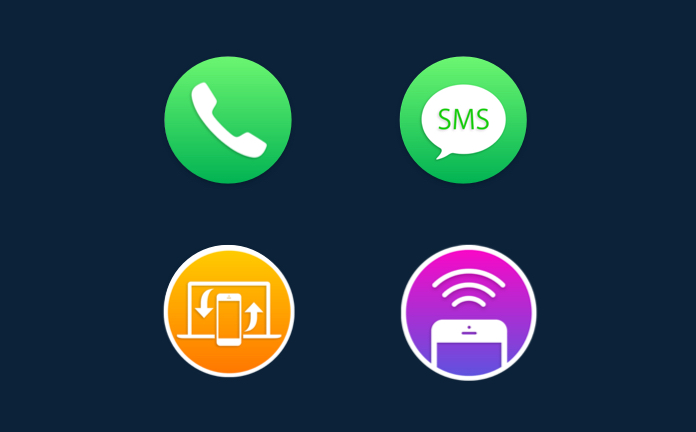 iOS and OS X sync together like never before
Probably the best part of OS X Yosemite is the fact that your iPhone and your Mac go together like peanut butter and jelly. There are so many cool additions, like receiving and replying to phone calls on your Mac. We've all been in a situation (read: so many situations) where our iPhone was in the other room while working or browsing the web. Now, you can just stay put and answer phone calls on your Mac.
Another nifty little feature is the Instant Hotspot ability. Let's say you're at a cafe and the WiFi isn't working so hot. All you have to do is connect your Mac to your iPhone and boom! You've got internet. It's freaking amazing. OS X Yosemite also has a transition feature, called Handoff, which lets you use your iPhone and pick up where you left off on your Mac. And vice versa. These type of additions to OS X make it more powerful than ever.
---
It's free
Apple has changed its tune when it comes to upgrading your OS X. It used to be that they would charge you somewhere around $40 to upgrade. However, since the release of OS X Mavericks, Apple has decided that the performance of your Mac is more important than making money (niiice), and has reduced the cost to free. That's right, you pay nothing in order to upgrade to OS X Yosemite. Ain't that great?
---
And if all this doesn't convince you…
…we don't know what will.