Go on with this article only if you got your CleanMyMac X from the MacPaw Store.
As an owner of the paid version of CleanMyMac X, you have a special 30% discount on all next purchases at MacPaw Store. So if you need to use CleanMyMac on more devices, just apply your discount and buy any number of additional licenses.
Take the following steps to get your 30% discount:
Visit our store.
Scroll down to the Special Offers section and click on the "Get a 30% discount" link.
Enter the email address you used to purchase your previous CleanMyMac license and click Verify.
If you specified the correct email, you'll see that all prices are cut down.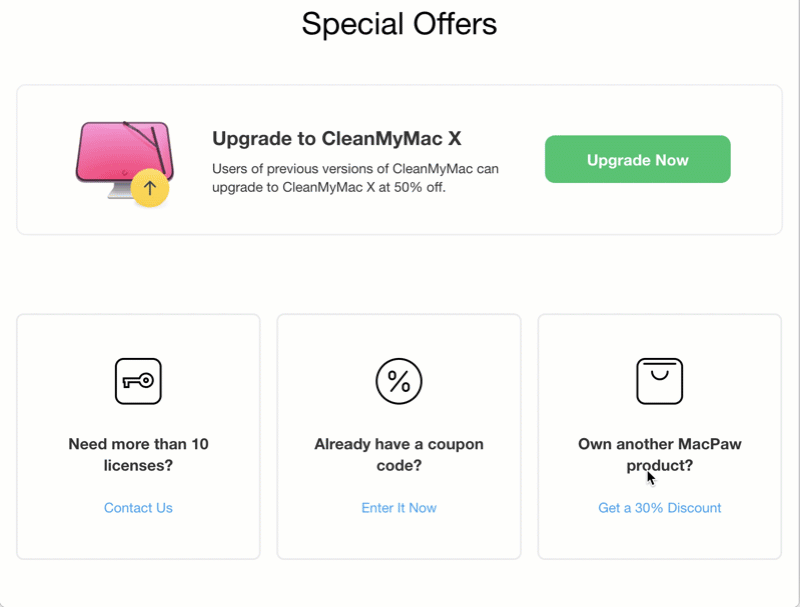 You can use the discount to buy 1, 2, 5, or even more licenses. If you need a license for more than 10 Macs, please contact our Customer Support.