Go on with this article only if you got your CleanMyMac X from the MacPaw Store.
As an owner of the paid version of CleanMyMac X, you have a special 30% discount on all next purchases at the MacPaw Store. So if you need another CleanMyMac or any other MacPaw product (like Gemini, ClearVPN, or many others), just apply your discount and buy any number of additional subscriptions or licenses.

To apply your discount on the MacPaw Store:
Scroll down the page and click "Own another MacPaw product?"
Enter the email you've used for a previous purchase at the MacPaw Store, then click Verify.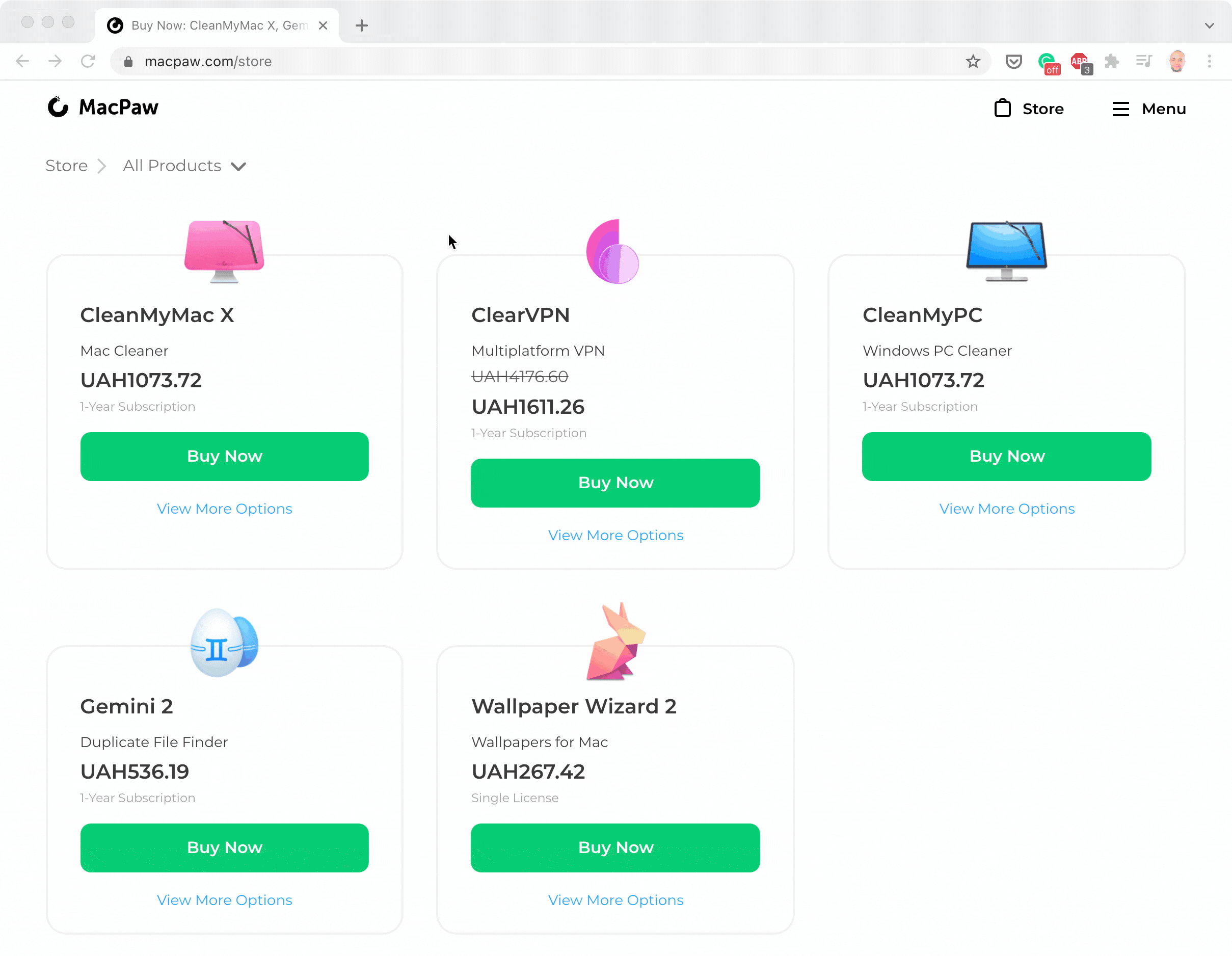 To claim discount in your MacPaw account, just click the big plus button next to your purchased products.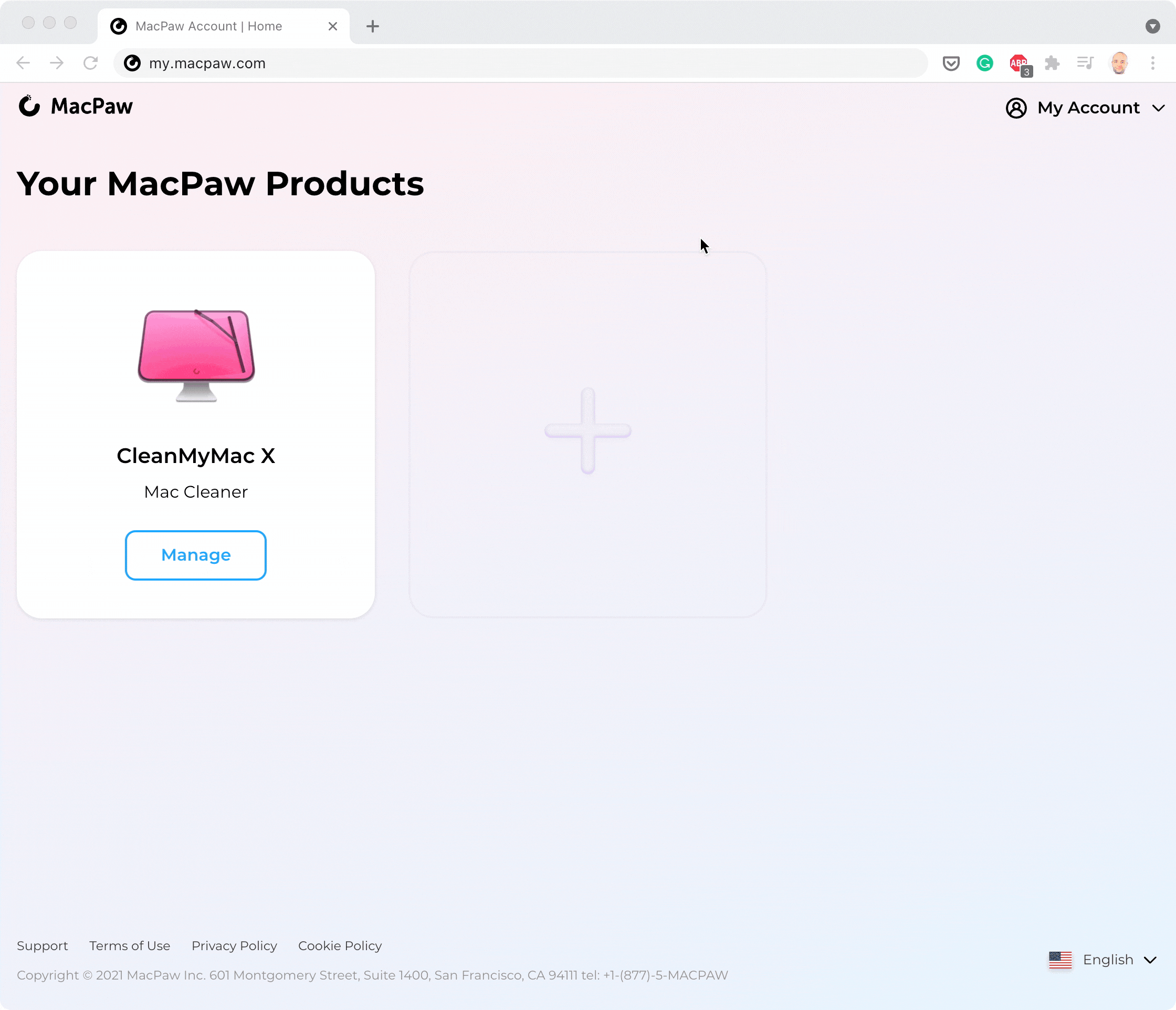 After taking these steps (either on the Store or in your account), you'll see a dialog that confirms your discount. Congratulations! Now, the MacPaw Store displays the prices reduced for you.
You can use the discount to buy 1, 2, 5, or even more licenses. Consider CleanMyMac X for Business if you need a subscription for more than 10 Macs.
Limitations. The 30% loyalty discount is not applied for the products purchased on the marketplaces other than the MacPaw Store, like the Mac App Store, Setapp, or others.