Find out how to connect your MacBook to a TV
There are plenty of reasons for wanting to connect your MacBook to a TV and all of them are great. A big screen TV makes for an impressive external monitor from which to stream Netflix or enjoy a Hollywood blockbuster. It's also a more accessible way for people to view the contents of your Mac, rather than having to gather around a small display. It's particularly useful if you're giving a presentation of some kind.
Hooking your Mac up to a TV is easier than you might think. In fact, you can be up and running in a couple of minutes. However, there are different ways of connecting to a TV and different cables for doing so. That's what this post is all about: showing you what you need and how it's done.
Before we get into choosing a Mac-to-TV cable and streaming your content, though, there's some general housekeeping to take care of.
Connecting an external monitor to a Mac has been known to cause issues, particularly with newer Macs. Some Macs can overheat when connected to a TV, so one way to ensure your Mac is running at peak performance is to use CleanMyMac X to remove junk files and speed up your device. More about that at the end of the article.
Choosing the right cable to connect your MacBook to a TV
The first thing you need to do is see what kind of ports you're working with.
As far as your TV is concerned, HDMI is standard in all TVs from the past seven or eight years, so that's one end of the cable sorted. Now it's time to take a look at the ports on your Mac.
The following Macs come equipped with an HDMI port:
MacBook Pro with Retina Display (2012-2014 models)
Mac Pro (late 2013 model)
Mac mini (2010 and later)
If you have any of those systems all you need is a standard HDMI cable to run from your Mac to the TV.
If your Mac doesn't have an HDMI port, it probably has either a Thunderbolt 2 port or, if its a newer MacBook or MacBook Pro model, a USB 3 or Thunderbolt 3 (USB Type C) port.
If your Mac pre-dates the 2013 Retina Display MacBook Pro it's likely that it has a DisplayPort connection, which requires a Mini DisplayPort adapter.
So, if your system has a Thunderbolt 2 or DisplayPort connection, you'll need a Mini DisplayPort-to-HDMI adapter, as well as an HDMI cable. While Apple does offer HDMI-to-HDMI cords for Mac, they don't make Mini DisplayPort-to-HDMI cables. They are, however, widely available from Amazon and eBay so you shouldn't have much trouble finding one.
If your system has a Thunderbolt 3 port, a USB-C to HDMI adaptor is what's needed. These are available from Apple and third-party manufacturers but for performance, you're better off sticking with Apple.
Configuring the TV display
With your Mac-to-TV cable at the ready, you're just about set to start viewing.
By running the cable from your Mac to the TV's HDMI port and choosing the right output, your computer should instantly recognize the TV and automatically extend your desktop. With this setup, you can use the TV like an external display and do most of the things you need to. It isn't, however, the best solution for streaming movies or playing games. For that, you'll need mirroring. Doing this is easy:
Go to System Preferences > Displays.
Click on the Arrangements tab.
Check Mirror Displays.
You can also set the TV to be the primary display.
Go to System Preferences > Displays.
Click on the Arrangements tab.
Make sure Mirror Displays is unchecked and drag the white bar from the smaller display (your Mac) over to the TV display.
Using HDMI, the audio should automatically switch from your Mac to the TV once connected. If this isn't the case you can do it manually.
Go to System Preferences > Sound.
Click on the Output tab and select the HDMI option under Type.
Finally, if you start streaming a video from the web and notice black bars on either side of the screen, you can remove them by zooming in.
Go to System Preferences > Accessibility.
Select Zoom and check the boxes for Use keyboard shortcuts to zoom and Use scroll gesture with modifier keys to zoom.
How to connect a Mac to a TV with Apple TV
If you have Apple TV you can connect your Mac to your TV without the need for a cable. All you need to do is look for the AirPlay icon in the menu bar and choose to mirror or extend your display.
Apple TV lets you stream content from your desktop and the web.
Once you have the correct cable, connecting your Mac to a TV is an easy task. HDMI ensures audio takes care of itself and adjusting display settings can be done in a few clicks. Whenever you are streaming, though, keep your system's health in mind. An external display can cause some Macs to run at high temperatures. Take care of this by installing CleanMyMac X to monitor health and alert you of any dangers.
Monitoring the health of your Mac with CleanMyMac X
As some users of 2016 and 2017 versions of the MacBook Air and MacBook Pro have reported, systems can overheat whenever a second screen is added, in some cases reaching upwards of 60-degrees. Hooking your Mac up to a TV increases pressure on the GPU, which gets hotter as it works harder. In turn, the fans have to work harder to keep the system cool and performance suffers.
If you plan on regularly streaming content from your Mac to a TV, you'll need to look after your system. Overheating doesn't just affect performance, it can take years off a Mac's life.
For this reason, we suggest you use CleanMyMac X to ensure everything is ticking over smoothly.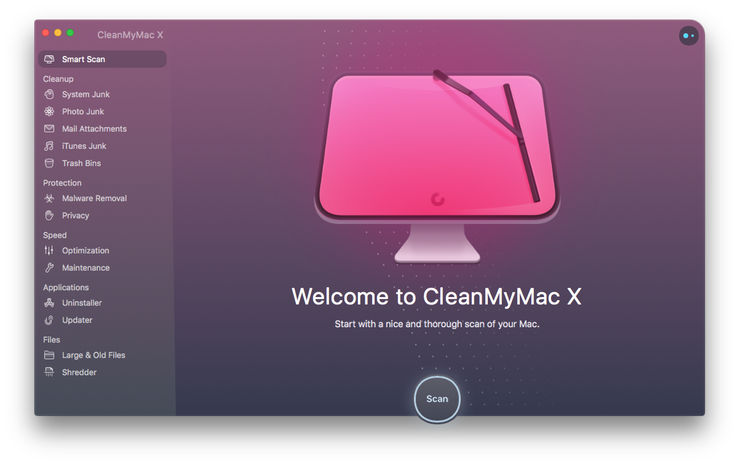 CleanMyMac X is a utility app designed to ensure optimum Mac performance. Use it to monitor the health status of your system as it runs a second monitor and remove any junk files that put unnecessary pressure on the GPU.
You can download CleanMyMac for free, here.
Once it's installed, the Health Alerts feature will take care of itself, running in the background to monitor memory use, disk temperature, SSD life, and battery life. The app automatically alerts you to any problems and can be instantly accessed from the menu bar.
Junk files aren't removed automatically, but finding and deleting outdated, broken, and otherwise unneeded files takes little more than a few clicks.
Launch CleanMyMac X.
Click Smart Cleanup from the sidebar.
Click Scan and wait for CleanMyMac to complete its scan of your system files.
Click Clean to remove junk files.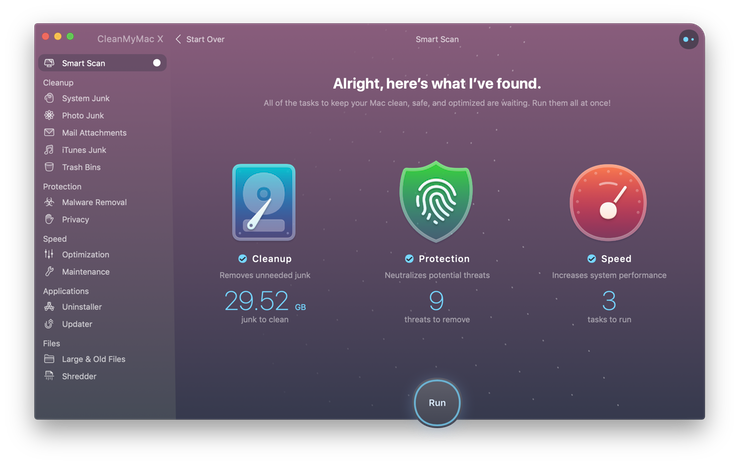 Do this regularly to ensure your system isn't clogged up with useless junk files.
CleanMyMac X is designed to keep your Mac running at is best, providing round the clock system monitoring. Download the app today for a happy, healthy computer.