How to perform an online virus scan for Mac in seconds
While you may have heard that Macs don't get viruses, this just isn't true. Lately, it's becoming more and more common for Macs to be affected by malware, as the potential payoff is generally larger than on PCs and very few Macs have an installed protection in place.
Maybe you've noticed that your Mac is running slower in the last little while, or you can hear its fan working overtime — all these could indicate a virus that has infiltrated your computer's defences and is running somewhere in the background.
Don't panic yet! It could be that a virus is not as malicious as you think. Also, you can be sure get rid of it quickly and efficiently by the time you finish this article.

How to scan your Mac for viruses online?
Truth is there are lots of ads and websites that promise free online virus scan and removal for Mac. But most of them are ironically also affiliated with malware players trying to get into your Mac for their malicious purposes and make things even worse. There are a few ways to substitute online virus scan that macOS needs, and protect your Mac so no malware can get in.
1. Update your software
As searching for "online virus scan Mac" doesn't help much, the first thing to do to really protect your Mac is update to the latest version of macOS as well as turn on auto-updates for all your apps. The latest versions of software include all the necessary security patches known to developers, so it's a good starting place.
Check the App Store for software updates and install them.
In System Preferences > Software Update, check the box to "Automatically keep my Mac up to date."
Click Advanced and select all the options there.
2. Back up your Mac
Another precaution against viruses you can take is backing up your documents. For instance, you can use your Mac's built-in Time Machine utility to save your backup to an external hard drive. That way, frequent backups will allow you to restore recent versions of your documents should they get deleted or encrypted by a virus.
Connect an external hard drive.
Go to System Preferences > Select Backup Disk and turn it on.
Choose Back Up Automatically.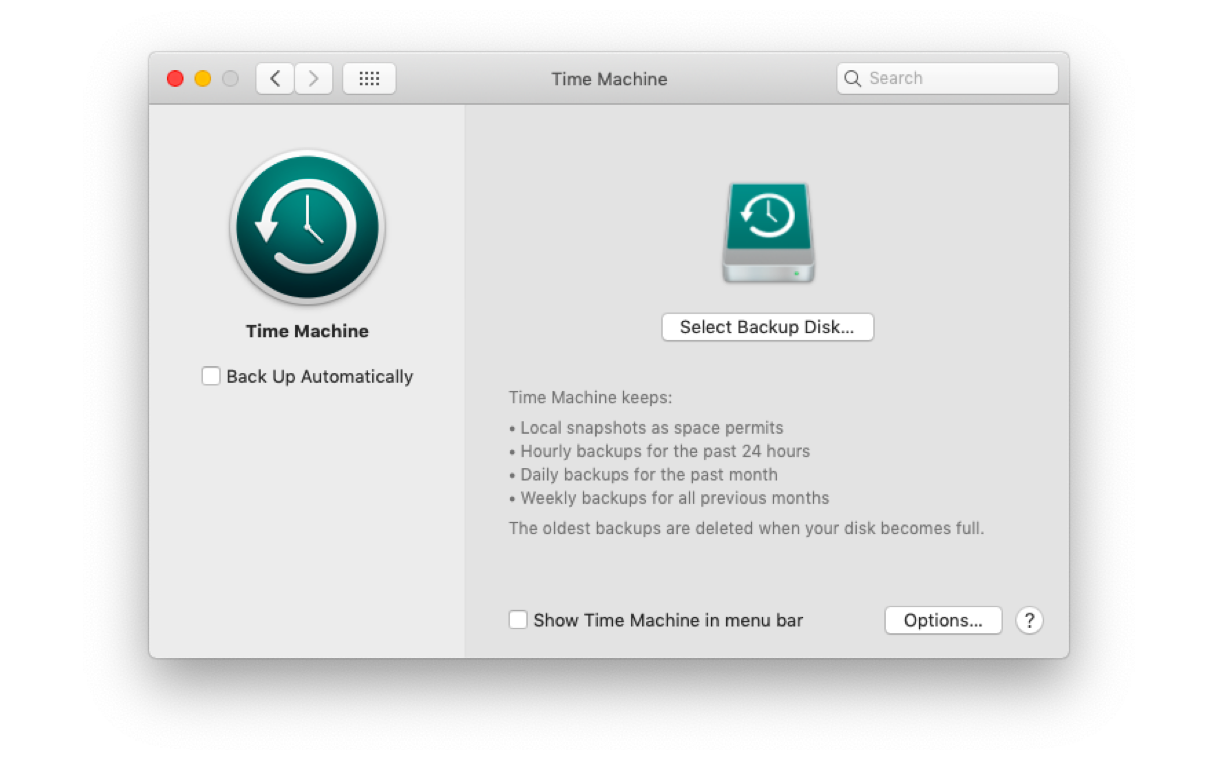 3. Turn on Mac's built-in protection
If you've ever got a warning on your computer asking whether you're sure you want to download something, you've seen File Quarantine in action. It lets you decline to download an item in case you don't completely trust the source it's coming from.
Another built-in utility Gatekeeper checks that there's an electronic signature from an approved Mac supplier on any item you attempt to download. So making sure it's turned on is a great way to protect yourself from downloading something malicious.
Go to System Preferences > Security & Privacy.
Under "Allow apps downloaded from," ensure that "App Store and identified developers" or "App Store" and not "Anywhere" is selected.
From macOS Mojave onwards, the "Anywhere" option is no longer available to increase security. That's why updating your macOS is crucial.
4. Examine your Disk Utility
Navigating to Disk Utility will give you a sense of what's taking up space on your hard drive. You can also click on First Aid to run a scan of the hard drive and repair any errors. Make a note of the types of things taking up space, especially if any category is unusually large — this would be a good one to target directly or to check on later to see if it became smaller through the measures you are undertaking.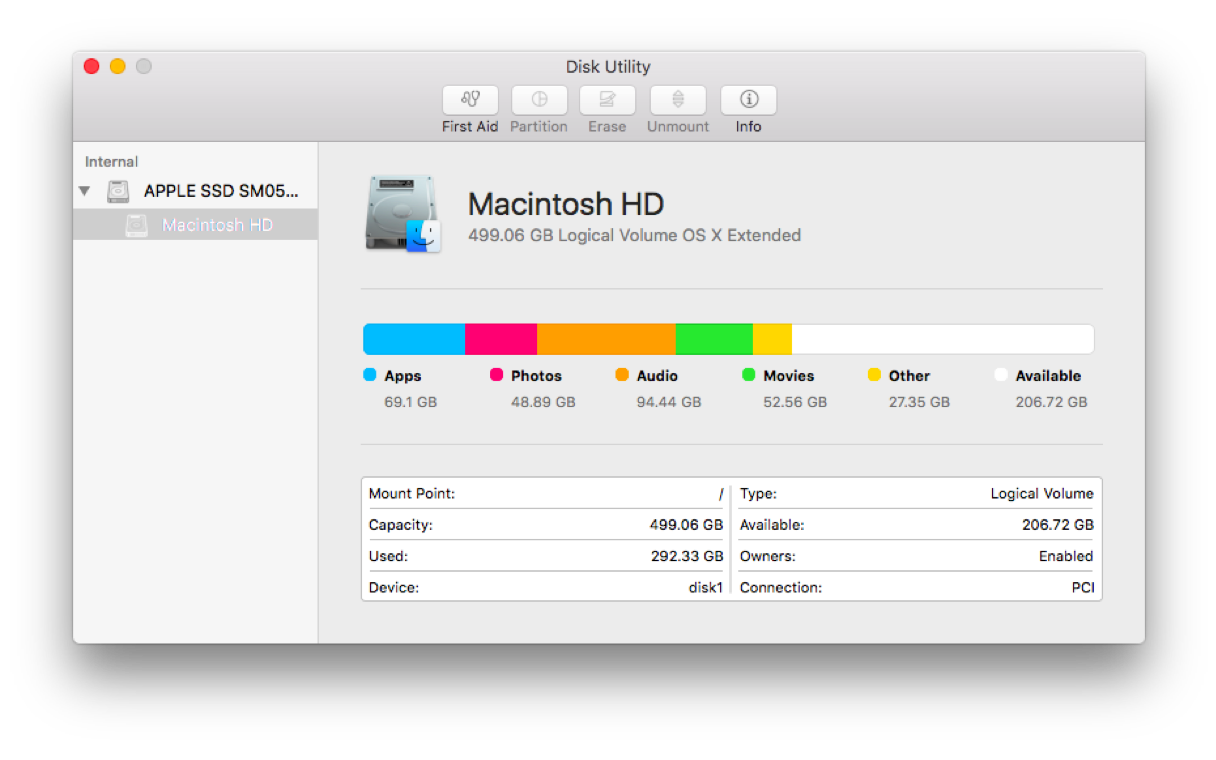 5. Clean up your hard drive
Unused apps, redundant copies of documents, and old media files — getting rid of these is likely to help with deleting any existing viruses and also free up space and speed up your Mac at the same time.
In general, cleaning up your computer will improve your day-to-day experience and ultimately mean you won't have to buy a new one too soon, saving you money.
Launch the Applications folder (Cmd + Shift + A).
Go through the list and uninstall any programs you're no longer using.
Then check your Documents, Pictures, Movies, and Music folders for files you haven't been using in a long time.
Empty the Trash when you're done.
It's easy to forget about keeping your files tidy (sort of like your apartment), so periodic cleanups are a must.
6. Encrypt your Mac
It might come as a surprise but files on your Mac are easily readable to anyone who can gain an unauthorized access. They will be able to read your documents, apps, messages, etc. To prevent this, you need to turn on Mac's built-in encryption engine called FileVault.
Go System Preferences > Security & Privacy.
Turn On FileVault and wait for the encryption to finish. Done!
7. Protect and optimize your Mac in one click
If you have the time and are willing to be methodical about the cleanups you need to do and how often you need to do them — ideally once a month — you can go through the above checklist every time.
However, why not save some time and make sure you do it the right way. The truth is there is no online virus scan macOS would be happy about, but there definitely is some pro software like CleanMyMac X that can do it better. It's fast, automatic, and vigilant — saving you time and doing a more thorough and complete job of taking care of your Mac than you can.
To scan your Mac for viruses:
Download and launch CleanMyMac X (with a free trial).
Go to Malware Removal tool and click Scan.
Wait for results and process as instructed.
Here's how the scanning process looks: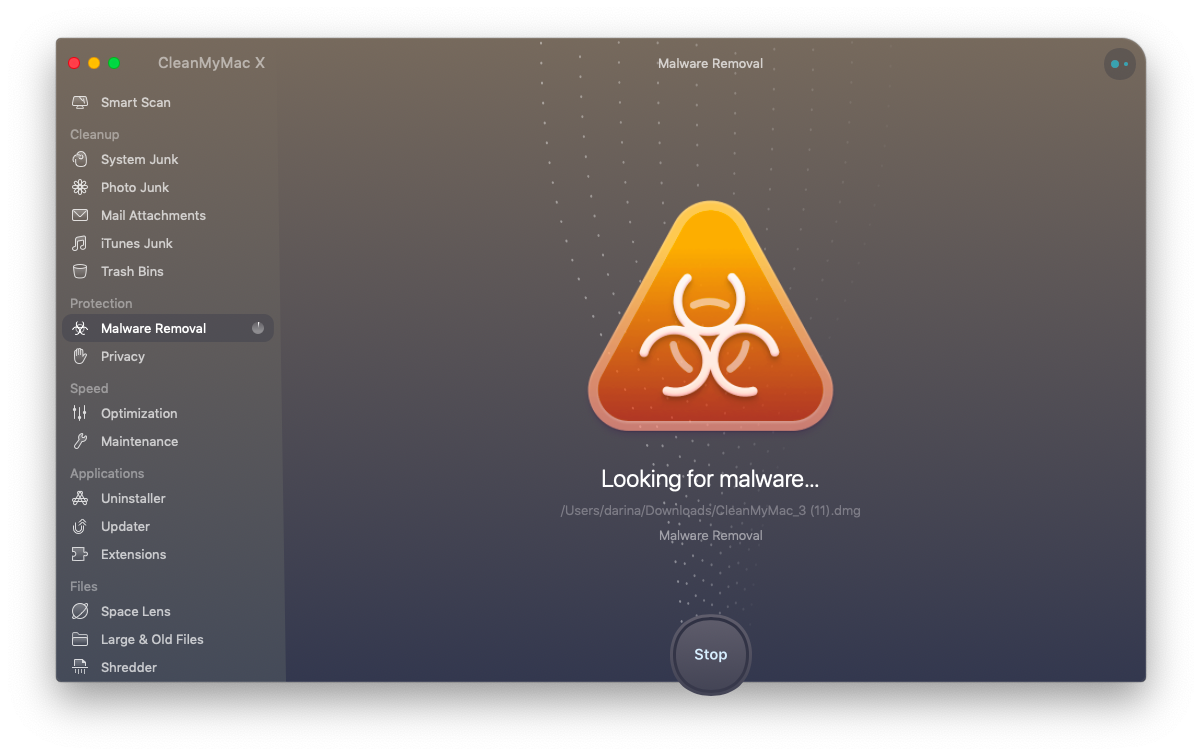 Once CleanMyMac X has finished the scanning process, it will show you all the found threats. These may include adware, spyware, viruses, cryptocurrency miners, and more. The malware database is updated regularly to make sure that any threats can be detected at once.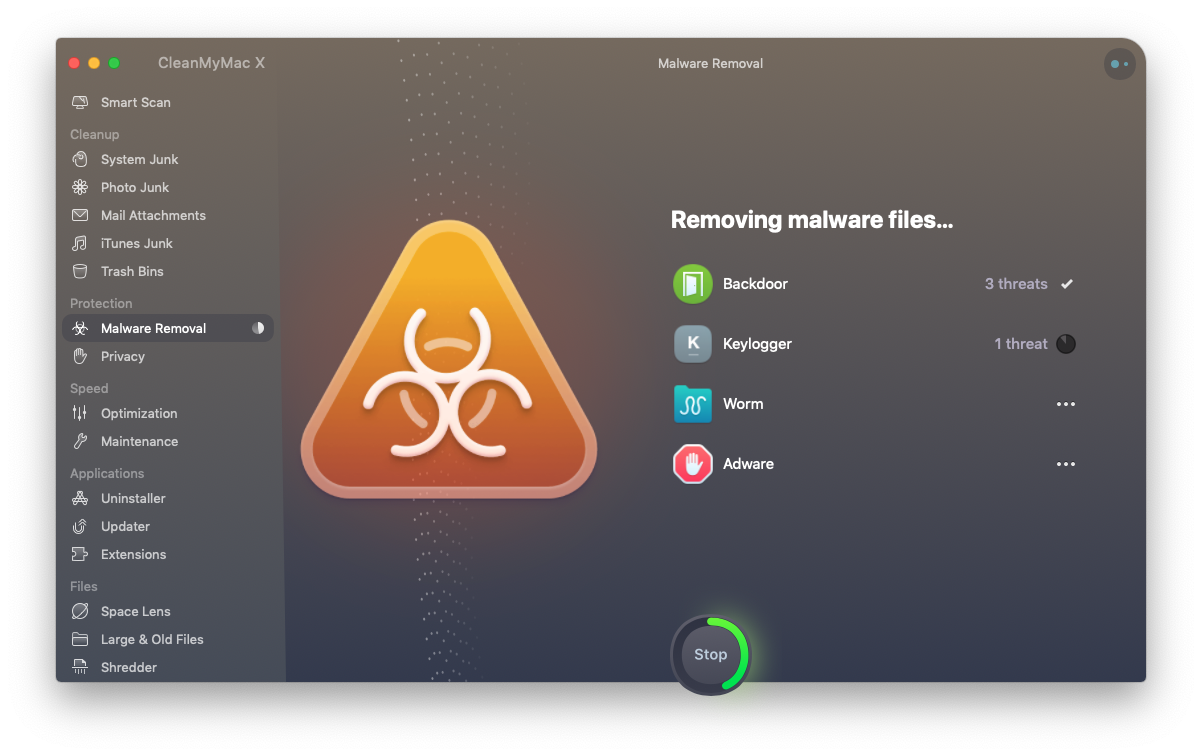 After you finish scanning for malware, don't forget to perform additional scans for Optimization, Maintenance, Junk, and an overall Smart Scan. In each case, CleanMyMac X takes care of all the tasks necessary to protect and optimize your Mac. Repeat the process every week or so and you are set.
CleanMyMac X compares favorably to any free online virus scan for Mac, as it's trusted by millions of people worldwide. It's the most complete optimization tool that saves you time, money, and effort in keeping your Mac in top condition. Virus protection at last!