How to Increase Available Disk Space on Your Mac
A full disk causes a lot of trouble. Your Mac will slow to a crawl, because the free space previously used as temporary memory disappears. Certain apps just won't run and obviously, you'll get to a point where you've run out of available disk space entirely.
That's the bad news. Now for the good. There are several simple ways to fix the low disk space problem, including one we're especially fond of: wiping out junk files with a cleaner app. We recommend CleanMyMac X — it removes system junk and empties multiple trashes to free up disk space on your Mac. You can download it now and get cleaning right away, or take a look at some DIY ways first.
---
What's causing low disk space on your Mac?
Before you begin to free up disk space, let's identify what's taking it up. From the Apple Menu in the upper left-hand corner of your screen, select About this Mac and then click the storage tab in the window that opens. You'll get a handy, color-coded graph that looks like this:

In the above example, you can see that apps, audio files and "other" (for details on what this "other" category consists of, look here) have commandeered most of the disk's available space.
It's nice to see what's stored on your Mac, and even nicer to be able to browse the folders that contain the files themselves. Now that you've identified what's on your drive, let's look up at freeing up some space.
---
How to increase disk space on your Mac
There are several options here, so let's go through a few.
1. Move large, old files off your Mac
Often times the files that end up taking the most space are tucked away in "cold storage" on your computer. These are big movies, photos or the like that you rarely look at, but can't part with, either. In this case, archiving the files and moving them to an external drive is a good way to free up storage space on your Mac. Locating huge neglected files can be a pain, but it gets super easy with CleanMyMac's Large & Old Files module. As the name suggests, it finds files that occupy a lot of space on your disk, but haven't been opened for a long time. You can quickly review these files right in the app and decide which ones you want to archive. Download CleanMyMac X to see how it works, it's a really handy feature if you have a lot of heavy stuff piled up.
2. Uninstall unused applications
If you're like me, you often try an app "...just to see what it does". While that's fun, it frequently results in a slew of forgotten apps. It's a good practice to set a reminder to review your Applications folder and clean out the ones you no longer use. Just note, however, that simply dragging an app into your Mac's trash doesn't eliminate all of its related files.
CleanMyMac's App Uninstaller, on the other hand, leaves no leftover pieces behind, which means more available space on your Mac. When told to delete an app, CleanMyMac X finds every related document and file, no matter where it has been tucked away, and marks it for deletion.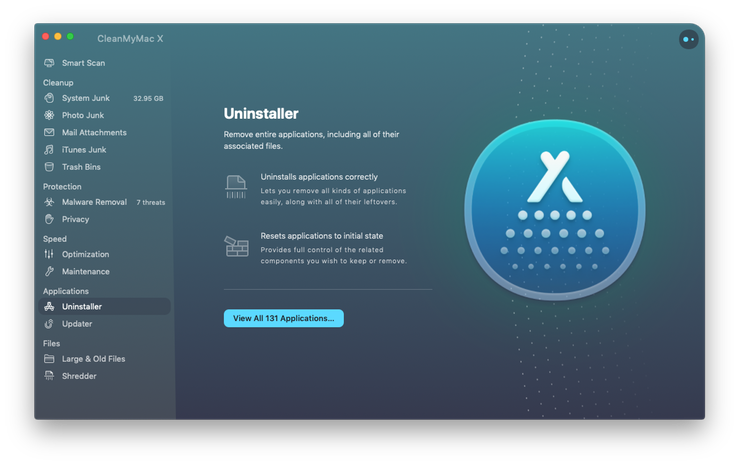 And speaking of setting up a reminder, CleanMyMac's scheduler will handle that task for you, too. Just tell it how often you'd like to be prompted to give your Mac a good cleaning and leave the rest to the app.
3. Clean up the Downloads folder
Files love to hide in your Mac's Downloads folder. Old disk images, random photos, unused extensions, ZIP files… they're in there, not making a sound. Hiding. ?lick the Downloads stack in the OS X Dock and browse what's sitting in there, wasting space on your disk. Anything that's unnecessary can be dragged to the Trash.
4. Get rid of system junk
It's not just your files that are hogging disk space — it's also useless system files like logs, cache, unused binaries, old iOS backups and installers, and what not. Fortunately, CleanMyMac can find and eliminate them all to make low disk space a thing of the past, at last.
With just a few clicks you'll discover what's where and what's ripe for deletion. Uninstall apps thoroughly, get timely reminders and prevent that sneaky Downloads folder from hoarding unnecessary files. The best way to free up hard drive space is to get CleanMyMac X for free and wave goodbye to space-hogging files. Don't worry. You won't miss them.
---
These might also interest you