No matter which browser you use to surf the web, there are dozens, and in some cases, hundreds of extensions available to add new features and make surfing the web more convenient and more productive, or maybe just more fun.
However, for all the extra convenience they add, browser extensions do have a couple of downsides. One is that they take up space on your PC. Another issue with browser extensions is that if you don't keep them up to date, they can slow down your browser, or even make it crash. Finally, browser extensions are a favorite way for hackers to introduce malware onto your computer.
With all that in mind, see how to remove browser extensions on different browsers you're likely to use. 
How to remove browser extensions the easy way
Removing browser extensions one by one for every browser you use is a quite tedious process. However, there is an easy and fast way to do it. CleanMyPC allows you to uninstall extensions for several browsers in one place. The process is automated to avoid errors that can happen when performing it manually. So in a few clicks you will get rid from unnecessary browser extensions.
Here's how to remove browser extensions using CleanMyPC:
Download CleanMyPC free here
Install it and launch it
Click the Extension tool in the left hand sidebar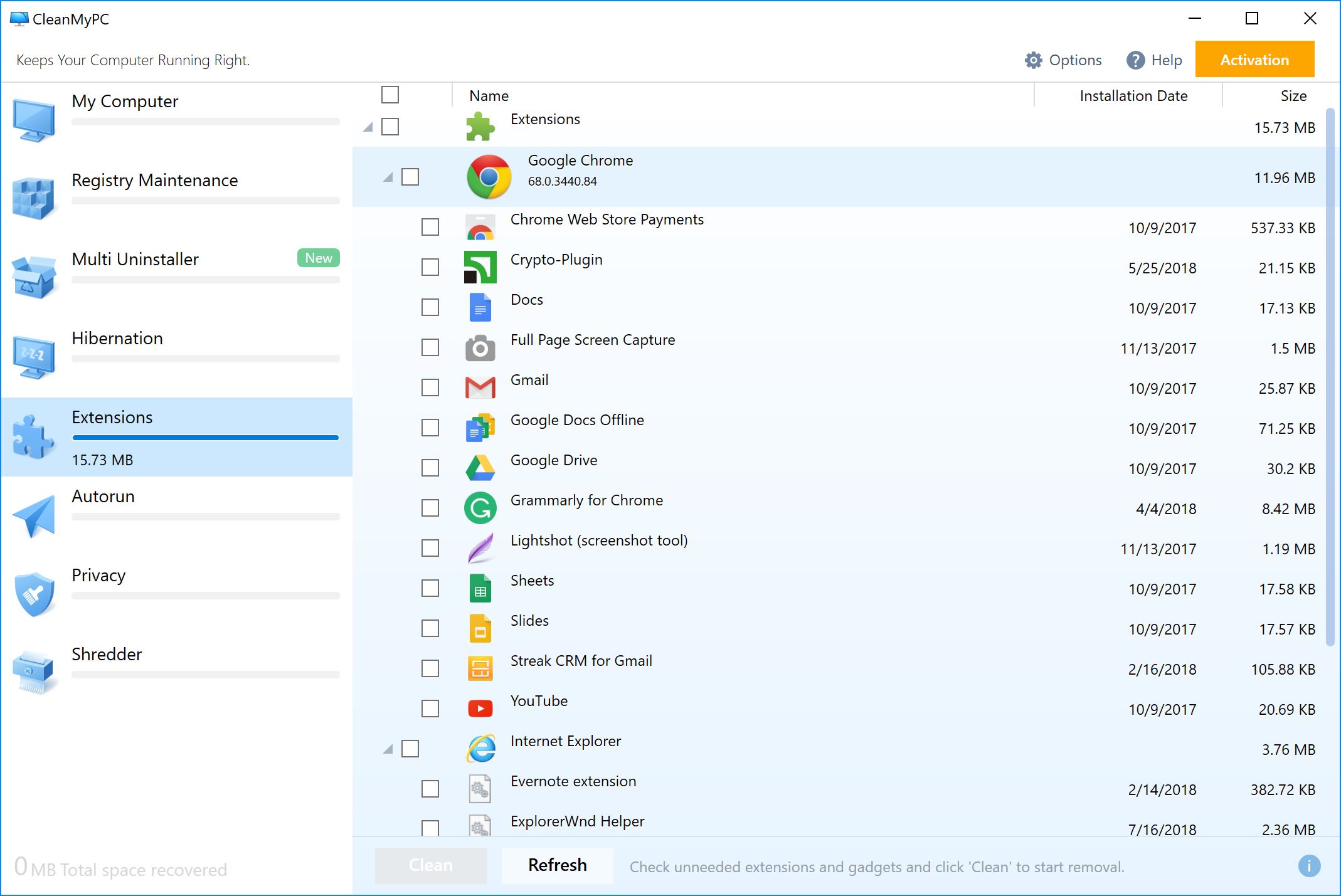 5. When you've checked all the ones you want to get rid of, press the Clean button at the bottom of the window
6. If you think you've missed any, click the Refresh button to scan again and repeat the process above for any extensions that appear and you want to remove
If you want to uninstall a browser altogether, you can do that in CleanMyPC, too. Choose the Multi Uninstaller tool in the sidebar, select the browser you want to uninstall and press Uninstall. CleanMyPC tracks down the uninstaller for the browser and runs it. You'll need to confirm that you want to uninstall the app.
How to remove browser extensions in Chrome
1. Open Chrome and click the menu button (three horizontal lines) at the top right of the window
2. Hover over More Tools and choose Extensions
3. Chrome will display all the extensions you have installed
4. Go through the list and click the trash can icon next to the extensions you want to remove
5. If you want to disable, rather than remove an extension, uncheck the Enabled box, rather than pressing the trash can button
At step 2, you can also click on the menu and choose Settings, then choose Extensions from the left hand side of the Settings page. Or you can type "chrome://extensions" into the address bar.
How to remove browser extensions in Firefox
1. Click on the menu button (three horizontal lines) at the top right of a Firefox window
2. Choose the Add-ons option with the icon that looks like a puzzle piece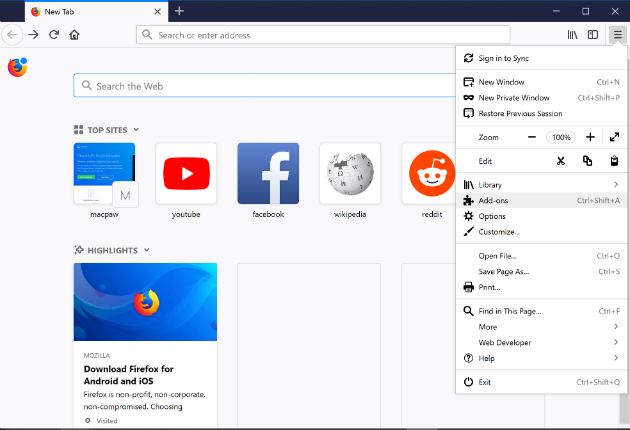 3. Click on the puzzle piece again to view the browser extensions
4. Locate the first extension you want to disable and right-click on it.
5. Click Remove
6. Repeat for every extension you want to get rid of
Some extensions won't give you the option to remove them, that's likely to be because they were installed by another application and the only way to remove them is to uninstall the application.
How to uninstall browser extensions in Opera
Open Opera
Click the Opera button at the top left of the browser window
Move your mouse pointer down so that it's hovering over Extensions and then choose Extensions Manager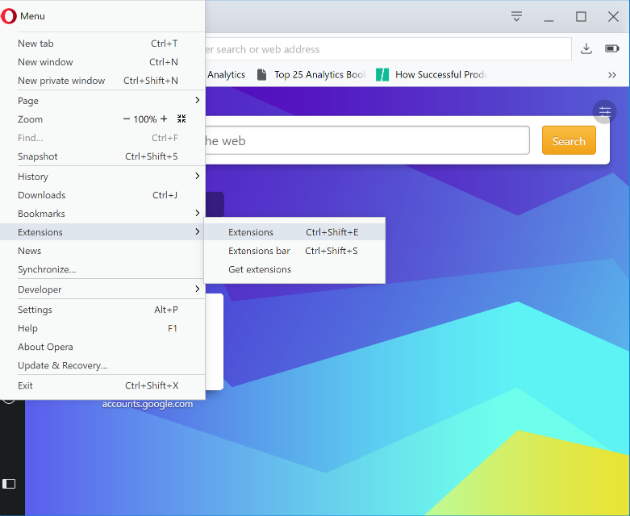 In the list of extensions find those you want to uninstall and click the "x" (Remove) button next to each one.

How to uninstall browser extensions in Microsoft Edge
1. Open Microsoft Edge
2. Select the "more" button (three dots) in the toolbar
3. Choose Extensions from the menu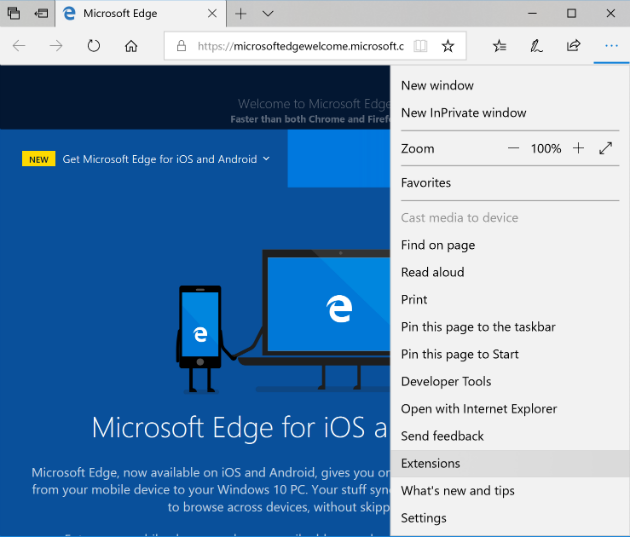 >

4. Locate the first extension you want to get rid of
5. Click on the extension and select Remove. Repeat for each extension you want to delete
How to remove browser extensions in Internet Explorer
1. Open Internet Explorer and click the Tools button (it looks like a cog)
2. Select Manage add-ons
3. Under Show, choose All add-ons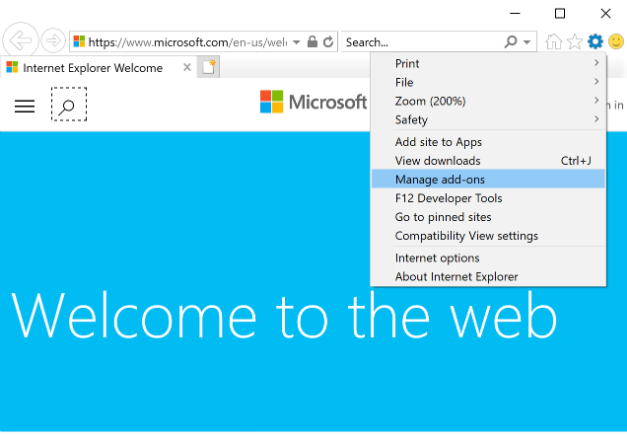 4. Select the add-ons (extensions) you want to remove
5. Press Disable
If you find there are add-ons that you can't remove, that's because they are necessary for Internet Explorer to run and can't be disabled.
As you can see, removing browser extensions for browsers like Internet Explorer, Edge, Chrome, Firefox, and Opera can be a rather long and tedious process. If you use CleanMyPC, however, you can get rid of them very quickly and easily. Along with that, CleanMyPC can help you with other tasks, like fix your registry, uninstall unnecessary programs and perform smart PC cleaning. Why not download CleanMyPC for free now and give it a try?