How to Delete Junk Files on Mac
Here's a quick guide on how to clean junk files on Mac. We'll go over types of junk you might have on your Mac and why it's there, as well as ways of getting it removed. Why would you want it removed (apart from the desire to keep your Mac clean)? Because junk not only takes up space, it slows your Mac down and it's usually the reason behind system glitches and errors. In other words, getting rid of it is all around a great idea.

By the way, even if you're running the latest macOS Mojave, it also has all these kinds of junk files and instead of deleting them, it mainly moves them into iCloud. So it's still better to delete it before you start paying for cloud storage to store junk for you.
This guide helps you to clean all the extra junk on your Mac's operating system - system, user and development junk to refresh your Mac .
---
What is development junk?
The first thing to know about development junk or simply Mac application junk is that it's not just one type of files found in specific folders. Junk files are a combination of temporary and support files which appear, disappear (or don't), and get stored in various system directories, sometimes invisible or inaccessible to users - a lot of leftover files your system may never use again.

Development junk most commonly includes support files that remain on drive after you've installed the app. It also includes preference and cache files that are left on drive after you've uninstalled the app by moving it to the Trash. Development junk can be in the form of temporary files that for some reason (developer's negligence or system errors) don't get deleted when they should, which is after the app is closed.
---
How to Remove Junk Files on Mac Manually
You should know that manual removal of junk files is strictly not advisable. Here's why: every app out there is unique (just like you are). There is no standardized scheme for keeping temp files, and installation support files, and caches. Each app developer creates their own map of folders and stores files the way they want. So you can imagine that finding them and defining which files are good to go and which are crucial to app's inner workings is purely a judgment call.
You probably don't want to put your Mac's health at stake by removing files randomly. Basically, to find out where each developer keeps their development junk, you'd have to contact them directly and ask. Which is a hassle, we can tell you. We know exactly because we did it, so you don't have to. We contacted hundreds and hundreds of developers and created a Safety Database, where all the info is stored about all the apps and their junk files. This database is what makes our junk removal tool CleanMyMac so efficient. It will locate and delete the right files, cleaning your drive and leaving the working apps intact.
---
For devs: How to delete the Xcode junk
If you're an Apple developer, you use XCode as much your fellow developers, which is a lot. This might come as a surprise, but tons of your disk space gets hogged with old cache and junk that Xcode consumes. You might not even notice it until it impacts your Mac's performance. We highly recommend downloading CleanMyMac, the app we mentioned above, to remove Xcode cache and other junk files safely and easily. And it's actually a good idea to get a habit of cleaning up Xcode's development junk regularly to prevent them from piling up.
But, in case you're feeling adventurous and would like to go over all the libraries to remove Xcode junk manually, here's a list of paths you need:
~/Library/Developer/Xcode/DerivedData
~/Library/Developer/Xcode/Archives
~/Library/Developer/Xcode/iOS DeviceSupport
~/Library/Developer/CoreSimulator
~/Library/Caches/com.apple.dt.Xcode
~/Library/Application Support/MobileSync/Backup
Important notice: we do not assume responsibility for the possible damage or loss of data that might occur when you manually clean Xcode libraries. Thus, venture this path on your own risk. Or use CleanMyMac X, because it knows exactly how to clean Xcode cache, traces and leftovers and does it neatly, leaving all the important files intact.
---
How to Delete Junk Files with CleanMyMac
You don't have to waste time writing letters to app developers when you can clean junk files with our junk file remover and Mac maintenance tool CleanMyMac X. It's super easy. Here's how you can get rid of caches and installation files:
Download CleanMyMac X (free) and open it.
Spot the big Scan button at the bottom and click it.
And then simply hit Run.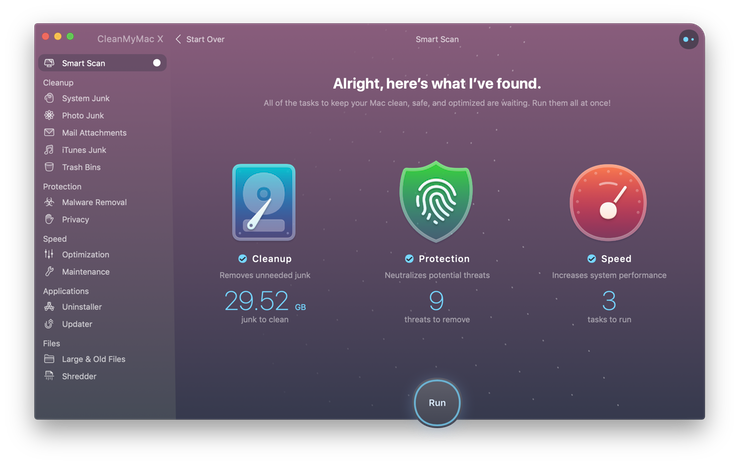 Now you can also get rid of the old files left from the apps you've once uninstalled:
Look at the menu on the left. Find "Uninstaller"
You can see the list of apps, look for the ones you thought you deleted.
Check the box next to them.
Press "Uninstall".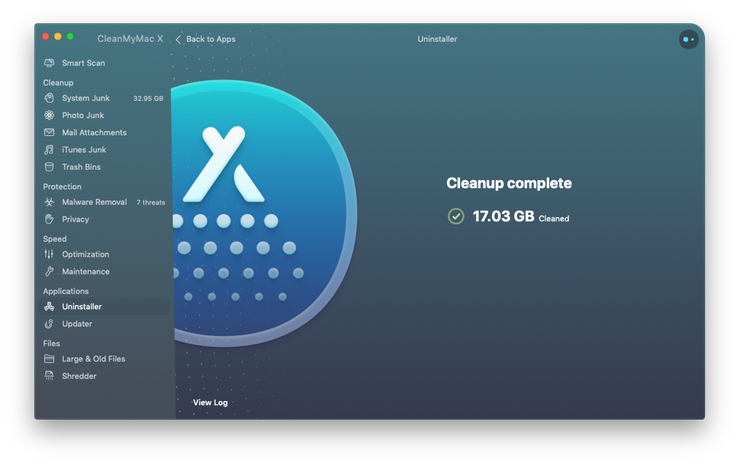 That's it. Now you know how to clean junk files on your Mac.

It's important to know that deleting junk only once is usually not enough, it's a rule of thumb to keep Mac tidy by a full cleanup once in a while. CleanMyMac can help you out here too, since it's also handy at dealing with all kinds of useless files, not just development junk in apps. Plus, its Maintenance feature can give your Mac a huge boost in speed. So there you have it, a complete Mac cleaning tool to keep your favorite device in perfect shape. Try it now and give your Mac a nice cleanup. May its apple never fade.
---
These might also interest you: