How to stop Mac screen from flickering
Why is my screen flickering?
Not everyone was reporting these problems, but there are certainly enough people experiencing this for it to get mentioned.
Flickering screen seems to be appearing on retina and non-retina screens, with Mac users noting that it can effect them when using Terminal, or when graphics are enabled or disabled. In some cases, it's so bad that it makes looking at the screen impossible.
It seems that the issue stems from compatibility problems between the new operating system and graphics processing unit. Subsequent macOS updates may have solved this problem, although a workaround or troubleshooting fix is often necessary even then. Let's look at how to solve it and get Mac screens working smoothly without flickering.
How to fix Mac screen flickering?
There are a number of potential solutions to this problem. It is worth trying each one in turn, then seeing whether the screen flickering issue is still present, or if one of the fixes has solved it; as each Mac may have a difference reaction to this hardware and software interactivity challenge.
1. Restart your Mac
Go to the Apple Menu > Restart.
Or Shut Down, then give it a few minutes before starting it up again.
2. Update your macOS
Go to the Mac App Store or Apple Menu > System Preferences.
If a macOS update is available - which means you aren't running the latest version (which could contain the automatic updates needed to solve this problem) - then a new macOS will be waiting for you to download it.
Back up your data beforehand, either to an external hard drive, third-party cloud-storage or iCloud.
Now follow the steps to update the macOS and once your Mac restarts, see whether the screen flickering issue is still present under the same conditions as before.
Assuming neither of the above solutions have solved this, there are a few other things you can try.
3. Reset the PRAM (or NVRAM):
Shut your Mac down (not reset, a full shut down).
As soon as you start your Mac again, press the following keys for around 20 seconds: Option, Command, P and R (simultaneously).
Your Mac will restart with the PRAM (or NVRAM) reset, which should solve the problem. If not, here are a couple more things worth trying.
It could be caused by caches or out-of-date system logs, and there are solutions for both of these.
4. Clear caches and systems junk
To solve this problem, there is an app you can download that clears out loads of system junk that impairs performance.
Download CleanMyMac X for free.
Launch the app and click the System Junk tab
Let it run for a few minutes: It will indicate how much junk it has found and wants to clear, then you only need to confirm and your Mac should be running as good as new.
Or better, run Smart Scan to clean up junk, start speedup scripts, and check your system for malware — all in one go.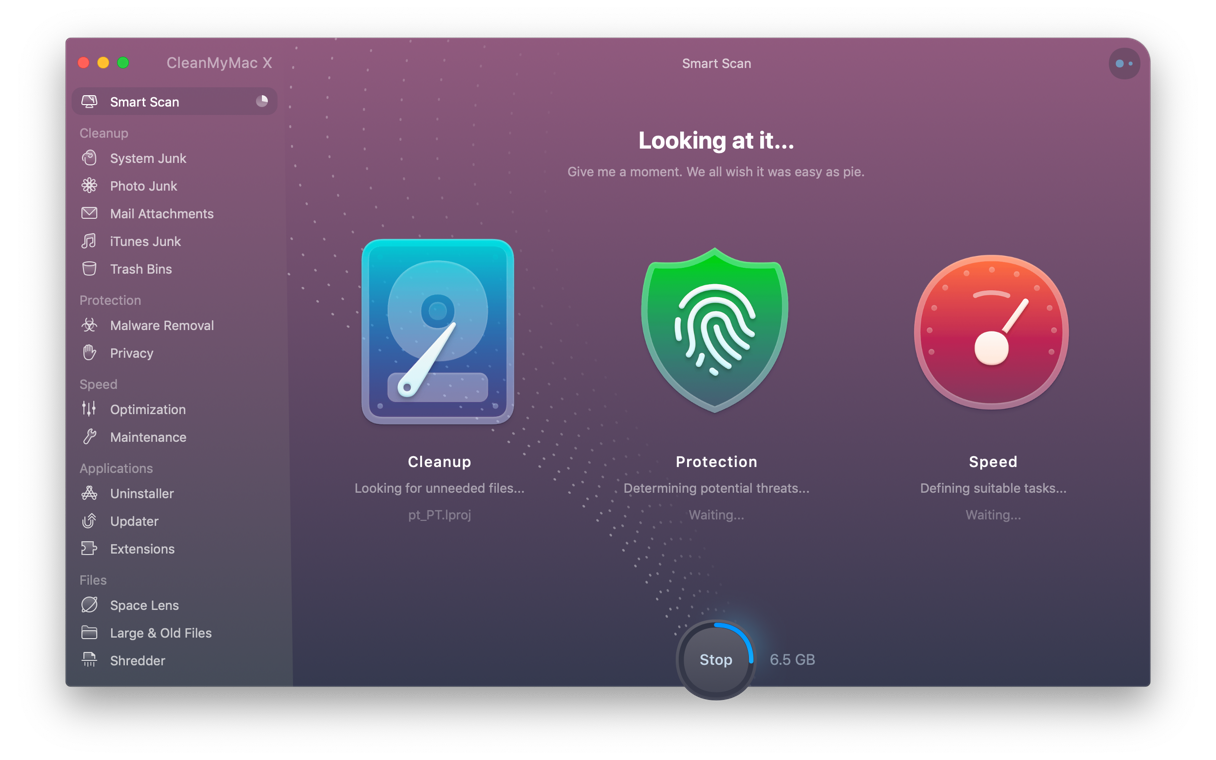 5. Run maintenance scripts
You can do that easily using the app mentioned above — CleanMyMac X.
Open the app.
Go to the Maintenance module.
Choose Run Maintenance Scripts.
Click Run.
Once complete, restart your Mac for good measure and see whether your screen flickering has stopped.
Implementing a combination of fixes, such as clearing out caches and system junk, or running maintenance scripts, and switching it off and on again (or updating the macOS) should solve this annoying problem quickly.